THIS SITE IS UNDER CONSTRUCTION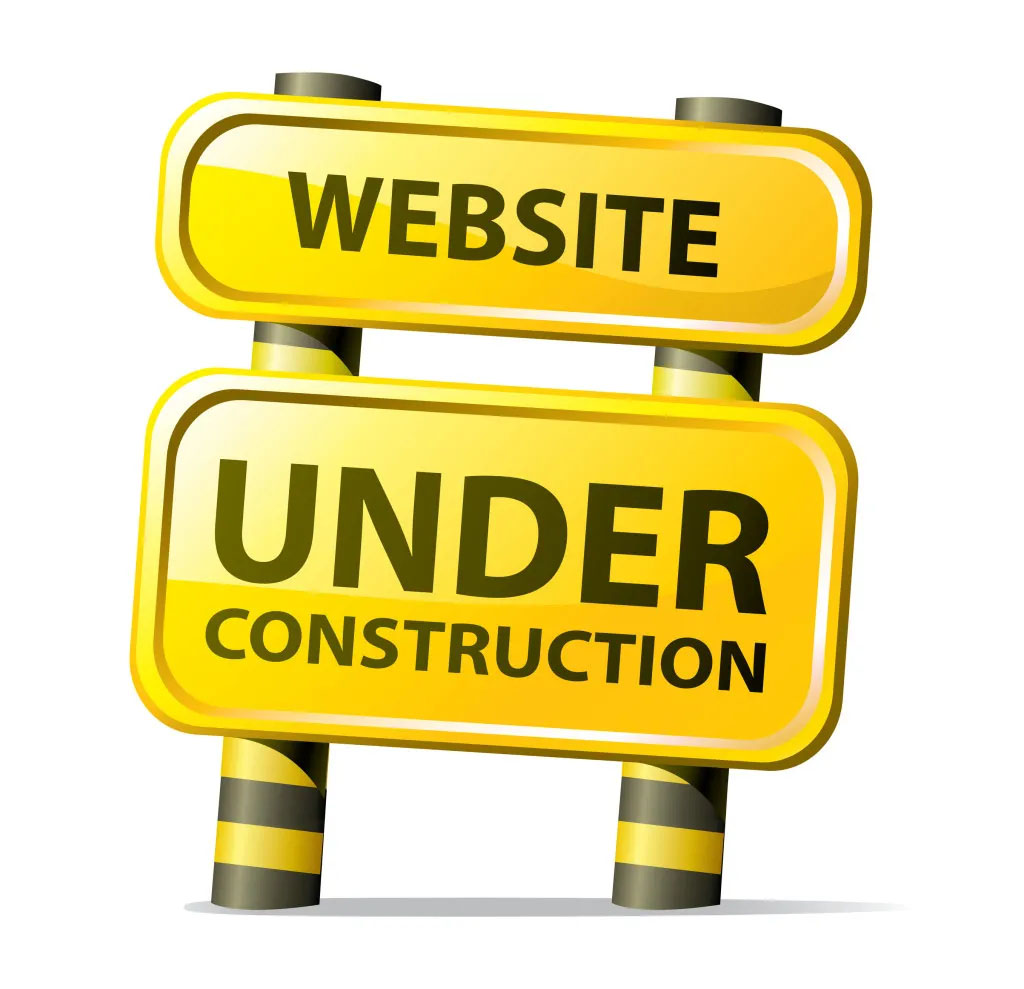 If you see an item that you want to purchase, notify me about that via email ([email protected])
Welcome
In this woodworking website, I feature some of the wood products that I have made and am making. The primary products are toys, puzzles, and small boxes. All of these products are hand-made at our wood shop located at Park Gables, Virginia Mennonite Retirement Community, Harrisonburg, Virginia
On the left side of this page is a listing of the various product pages that display some photos and descriptions of the major products that I make and offer for sale. If you click on those titles the hyperlink will take you to the appropriate page.
Most of the wood products on this website are made from hardwood, especially oak and walnut, which originated from logs cut from the woods of our former farm. During the past 15 years, we have harvested especially mature oak trees that were dying. A portable band-saw was used to cut the logs into boards — 1 inch and 2 inches thick. This lumber was stick-stacked in a shed since then. When I need some wood, I simply go to the wood storage shed and pick up a couple of boards and then plane them down to the appropriate thickness and make the various wood products.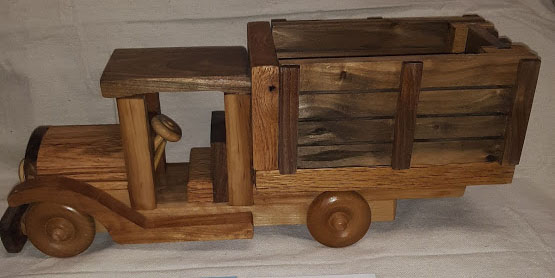 A variety of toys are available however most of them are trucks, cars, and tractors constructed from hardwoods — oak, walnut, and cherry. These are handmade and are designed to be used by children.
Play Toys and Games
Play toys are typically age dependent. Some of the games however can span a wide variety of ages.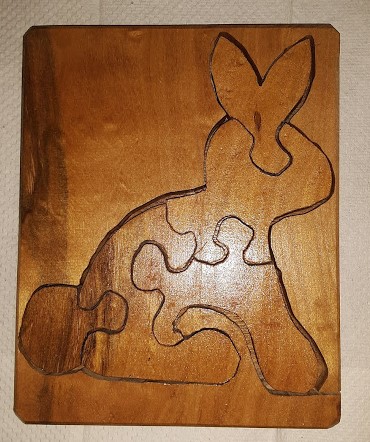 This five-piece wooden inlaid rabbit puzzle illustrates some of the simple puzzles that are available for children. Constructed from oak, the pieces and the board are treated with tung oil and then covered with a couple of coats of shellac.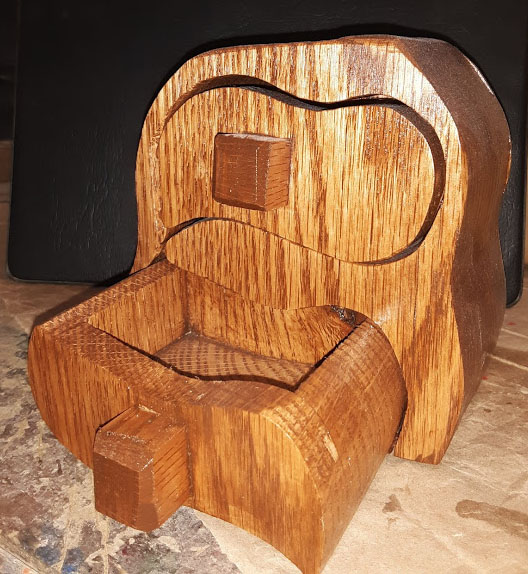 A variety of small boxes are available; some are decorative such as this band saw box with two drawers; others are more functional such as a pencil box with a lid and drawer. In the future we also will have music boxes that contain short windup music players.
Other Wood Products
Other wood products include simple plaques, mottos, and shelf units.