Puzzles especially in children enhance their development and learning. The repetition of putting a given puzzle together provides enhancement of hand-eye coordination, recognition of 3D shape, and gives a distinct satisfaction to the child.
Animal Puzzles (#4100-4199)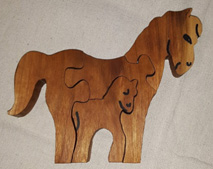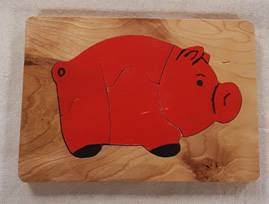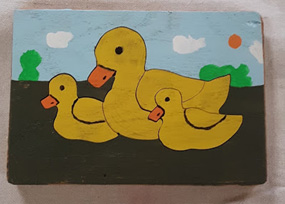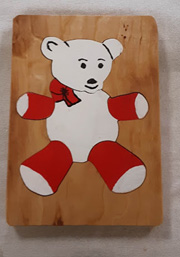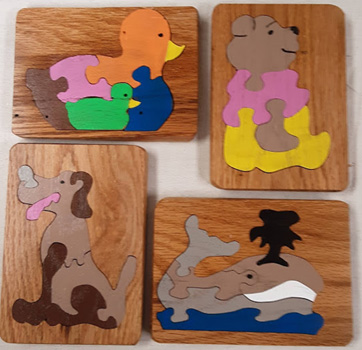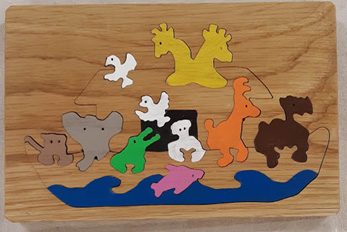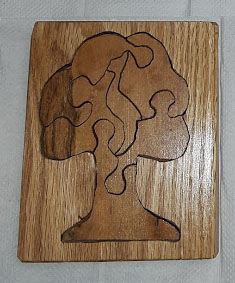 Anatomy & Science Puzzles (#4200-4299)
#4210 Human Torso: Head, Thorax, and Abdomen Region Puzzle; 60 pc.: head=22 pc; thorax=19 pc; abdomen=19 pc; with border. [$115]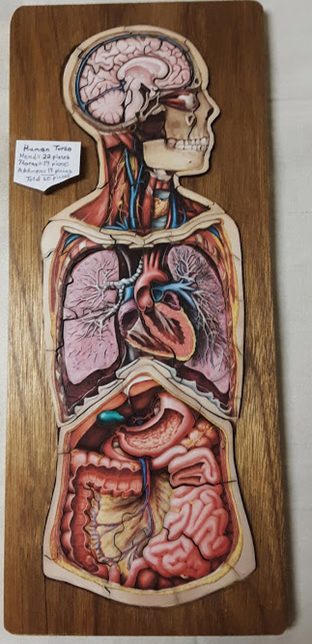 Vehicle Puzzles (#4300-4399)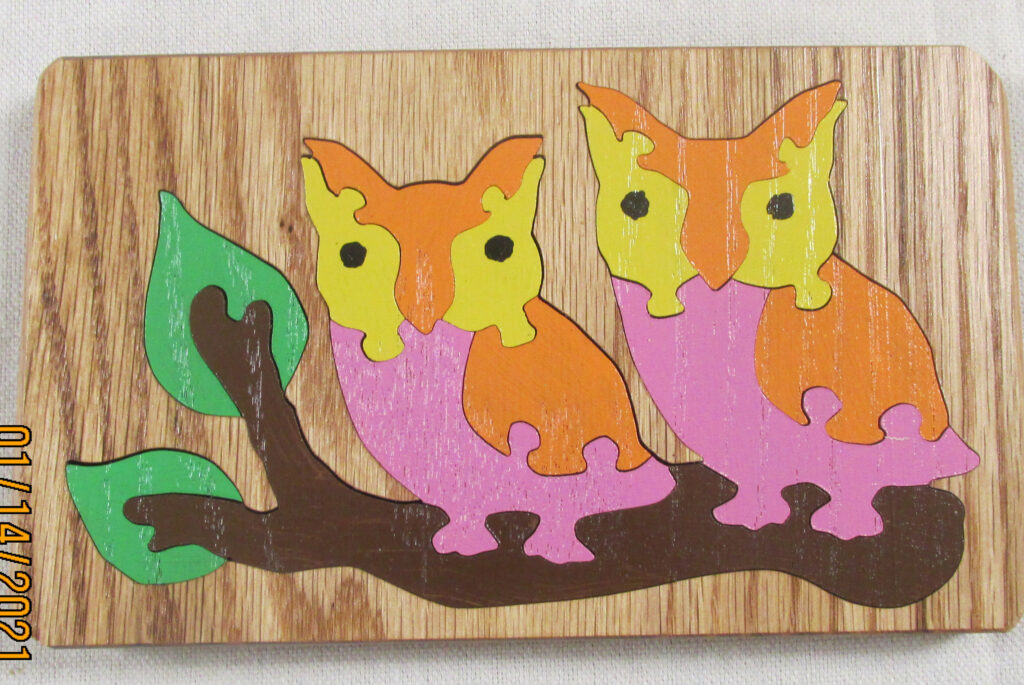 Shapes Puzzles (#4400-4499)
#4410 Tangram Square Puzzle. 5 pc. 5″x5″. Walnut with oak border. [$20]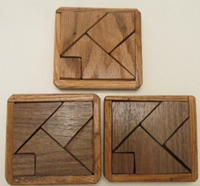 #4445 Whimsical Shapes Puzzle. 12 pc. 7″x7″x0.5″, Oak, Tung oil, and Shellac [$22]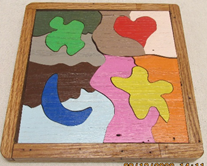 Alphabet & Numbers Puzzles (#4500-4599)
#4510 Engine Alphabet Puzzle with border. painted. [$35]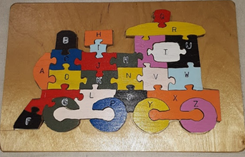 #4521 Butterfly Alphabet Puzzle with border. 9.75″x7.5″x0.625″. Maple, Tung Oil, Acrylic Paint, Shellac.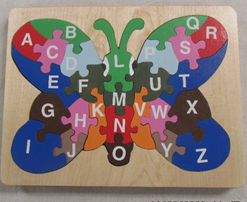 #4522 Snail Number Puzzle (#1-#10) with border. 10 pc. 8.875″x7.125″x0.5″, Maple, Tung Oil, Acrylic paint, and Shellac [$38] (Currently out of stock- plan to make more during early fall.)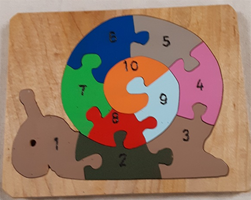 #4410 Tangram Square Puzzle. 5 pc, walnut with oak border; 5″x5″ [$20]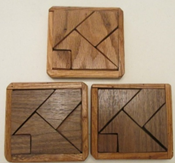 Noah's Ark Puzzles (#4600-4699)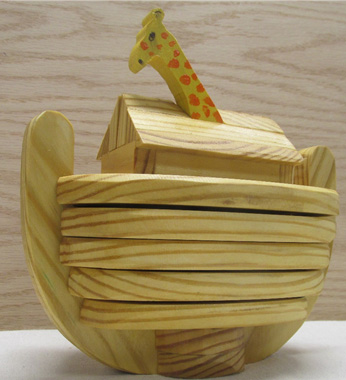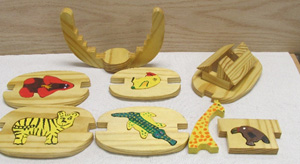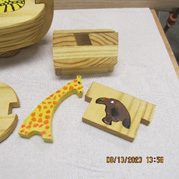 #4620-C Noah's Ark and Animals Puzzle Toy with removable decks and animals. SMALL size 4.5″x5″x1.87″. Cabin: giraffe & parrot); 5 decks: Noah, tiger, monkey, alligator, bug. Made from Cherry and Walnut; Finished with Tung Oil; Acrylic painted animals, Shellac. [$92]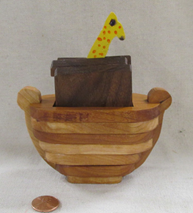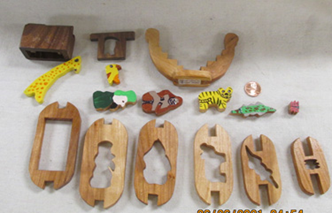 Other Puzzles (#4700-4799)